FIBRE GLASS FILLERS
---
FIBRAL GLASS FILLER
A 2 component glass fibre repair paste, used for the bridging of holes and rust in surfaces such as steel and GRP.
Forms a very hard durable surface.
Can be sanded and shaped if required.
To be used on bare steel.
Can be over painted with most paint systems.
1 litre Bag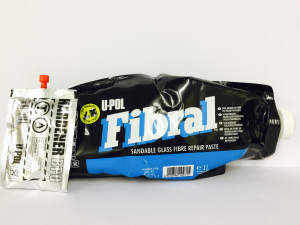 ---
STARBRIDGER
The Starchem fibre glass bridger is a 2 component chemical paste.
An all purpose fibre glass filler
Udeal product for heavy repair work
Fibre glass strands to provide extra strength.
2 kilo tin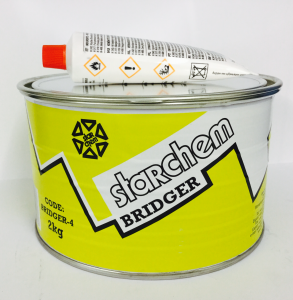 ---
---
---
PLASTIKIT
Professional resin and Fibre glass repair kit