ISOLATORS
U-POL REFACE & HARDENER
Highly effective  polyester spray filler for large irregular surfaces. 
Ideal for bare steel and glass fibre substrates. 
High build and easy to sand it provides the perfect flat surface for painting.
Supplied with liquid hardener.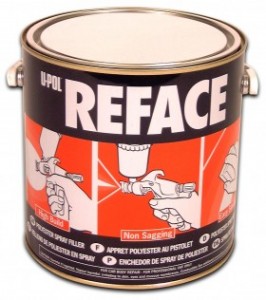 ---
U-POL ZINC 182
Highly effective rust inhibiting single pack primer.
Ideal for all ferrous metal surfaces.
Supplied ready for use.
Hardens to form tough durable coating which can be over painted.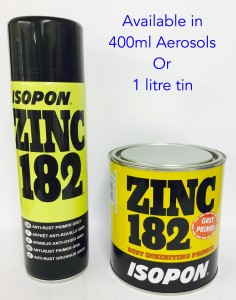 ---
U-POL BARCOAT
Single pack quick drying isolator.
Prevents lifting and bleeding of existing paint film sensitive to solvent attack.
Supplied ready for use and can be over-coated with a suitable primer in 1 hour.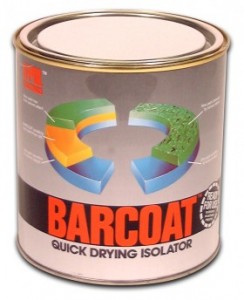 ---
---