BODY FILLERS
ISOPON P38 FILLER
2K polyester body filler. 
Super easy sanding, light weight body filler
Supplied with suitable hardener and usage instructions.
250ml or 600ml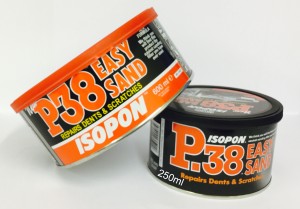 ---
EASY ONE SAND FILLER
Super easy sanding light weight polyester filler.
2 Component chemical paste used for filling holes and imperfections in surfaces such as steel and GRP.

Combines excellent filling properties together with the easiest sanding of all the U-POL fillers.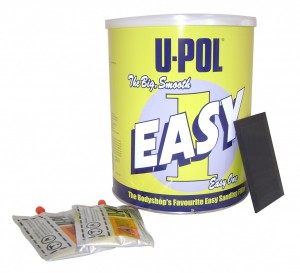 Can be over painted with most paint systems.
For best results, it is recommended to use a final application of stopper such as Topstop ( for topstop see Finishing fillers)
3.5 litres
---
SMOOTH 7 FILLER
Smooth 7 is a fine texture  easy sanding filler. 
Provides deep-filling properties and smooth application.
Easy sanding with a fine finish. 
High adhesion to a range of substrates including steel, galvanised/zinc coated steel, aluminium and GRP.
3.5 litres
---
FANTASTIC
U-POL Fantastic Multi-Purpose 2-Part Filler is alight weight, easy sanding polyester filler that can be used for deep filling or finishing.
It bonds strongly to wood, metal, (even galvanised) concrete and GRP.It does not slump, and leaves a pinhole free dense surface after sanding. It can be overcoated with any paint.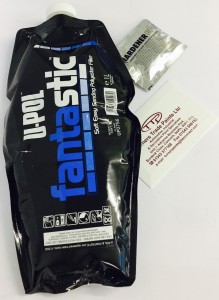 It's ideal for repairing holes, splits and shakes in timber,damaged edges on joinery and filling holes, dents in cars and metal vehicle bodies.
Can be used for repairing and skim coating GRP and filling cracks and holes in concrete, and building up damaged areas.